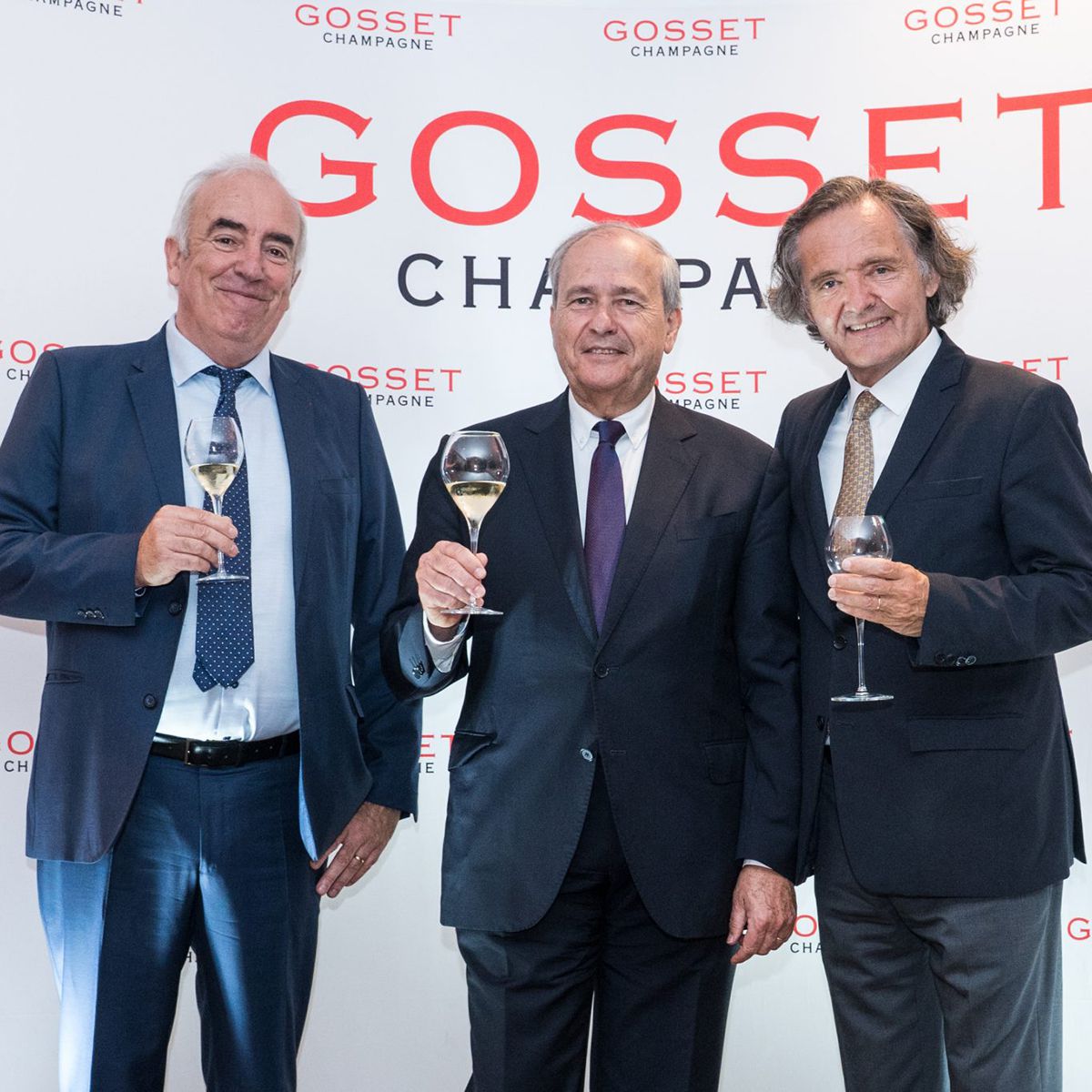 From left to right:
Alain Baraton, Trophée Gosset Winner
Jean-Pierre Cointreau, Maison Gosset and Iconic Nectars Chairman
Pierre-Emmanuel Taittinger, Jury's special award
Ensuring the preservation and transmission of our heritage
On Monday 12th September 2022, the 27th edition of the Trophée Gosset was held at the Pavillon Gabriel in Paris.
Since 1995, the Trophée Gosset aims to highlight the personalities who work for the preservation and transmission of our national heritage. Gastronomy is an emblematic element of this. However, we all know that our country has many other assets, both tangible and intangible.
Alain Baraton, Head Gardener at the National Estate of Trianon and the Grand Parc de Versailles, is the winner of the 2022 edition. He is a staunch defender of France's natural heritage, and of plants and trees, in particular.
The Trophée Gosset panel of Judges also wished to pay tribute to the work of the Coteaux, Maisons et Caves de Champagne organisation and that its President, Pierre-Emmanuel Taittinger, this year receives a special award from the Judges.