A historical Domaine
To keep pace with its growth, Champagne Gosset purchased a historic 2-hectare Domaine in Epernay in 2009 which it opened to the public in July 2021.
Our wooded park, classified by the town of Epernay, can be visited all year round, from 8.30 am to 5.30 pm, Monday to Friday.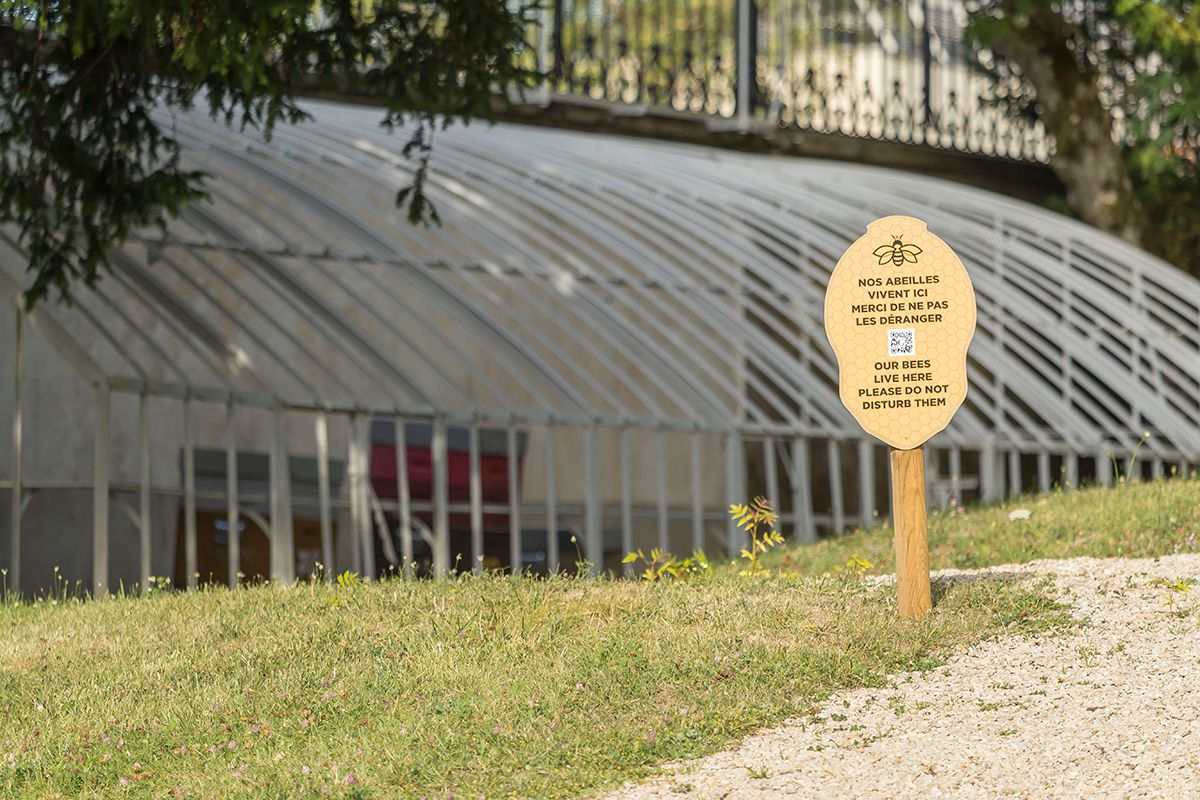 A 2-hectare park
Depending on the time of the year, you may spot bees emerging from their hives (located in the old greenhouse) setting off to pollinate the vast variety of flowers growing on the grounds. This garden has been designated as a stage along the pollinator route as part of the "Bee Trail" project initiated by the town of Epernay. To this end, Gosset stopped using any chemical substances for the maintenance of this green space in 2021.
Between May and September, you will also be able to view the art on display as part of the "Vign'Art" festival.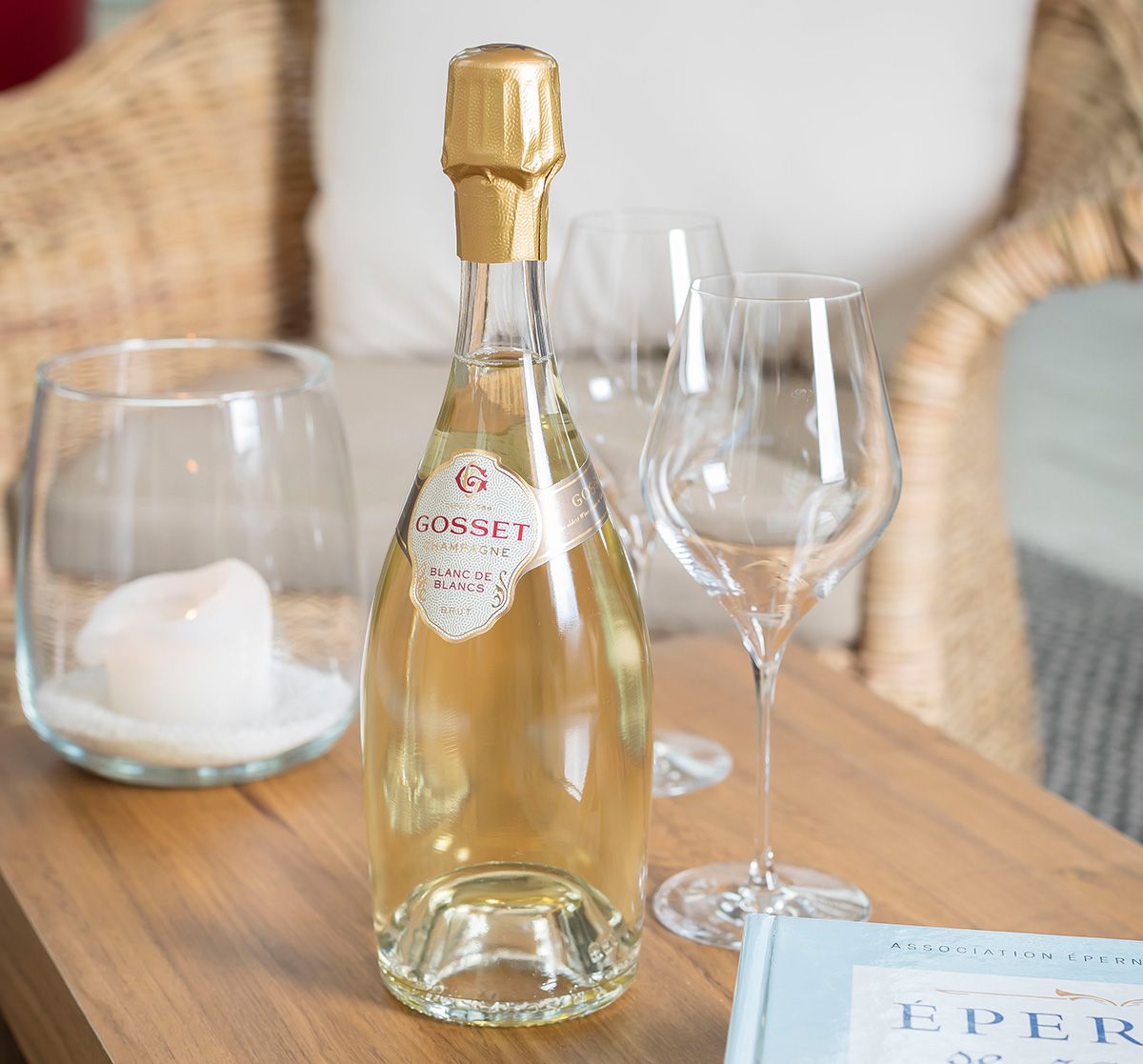 A place for production, reception and hospitality
The bar, which is located in our Winter Garden, is open for tutored and untutored tastings of our Champagne wines. Our ambassadors will be delighted to tell you all about Gosset's history, savoir-faire and the specific features of the Gosset style.
In the summer, you can enjoy Gosset Champagne next to the fountain, beneath the shade of the trees in beautiful, peaceful surroundings.
Our full range of Champagne and serving accessories are available for purchase in the boutique which is open from 8.30 am to 12.00 and 2 pm to 5.30 pm, Monday to Friday.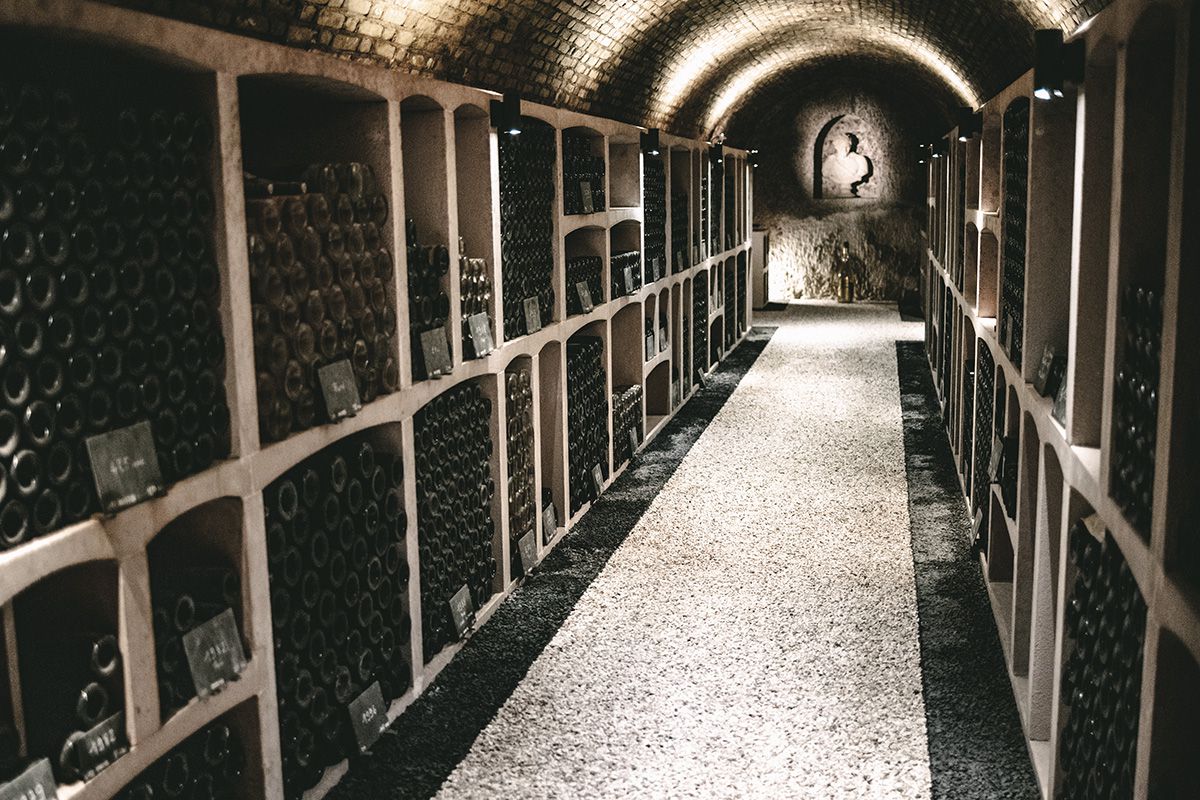 Our cellars
Our cellars were carved into the chalk in the 19th century and extend over 1.7 km beneath the Domaine.
We also offer guided tours of the cellars and tastings, subject to booking.
Visits & Tastings
If you would like to visit the Domaine or book a tasting of our cuvées, please fill out the form below. Our ambassadors will be very happy to tailor a visit to your requirements!
Personalised experiences
We also offer bespoke experiences including tastings, private tours, lunches, masterclasses, cocktails and seminars.

Please contact Nathalie for any requests of this type via our contact form.