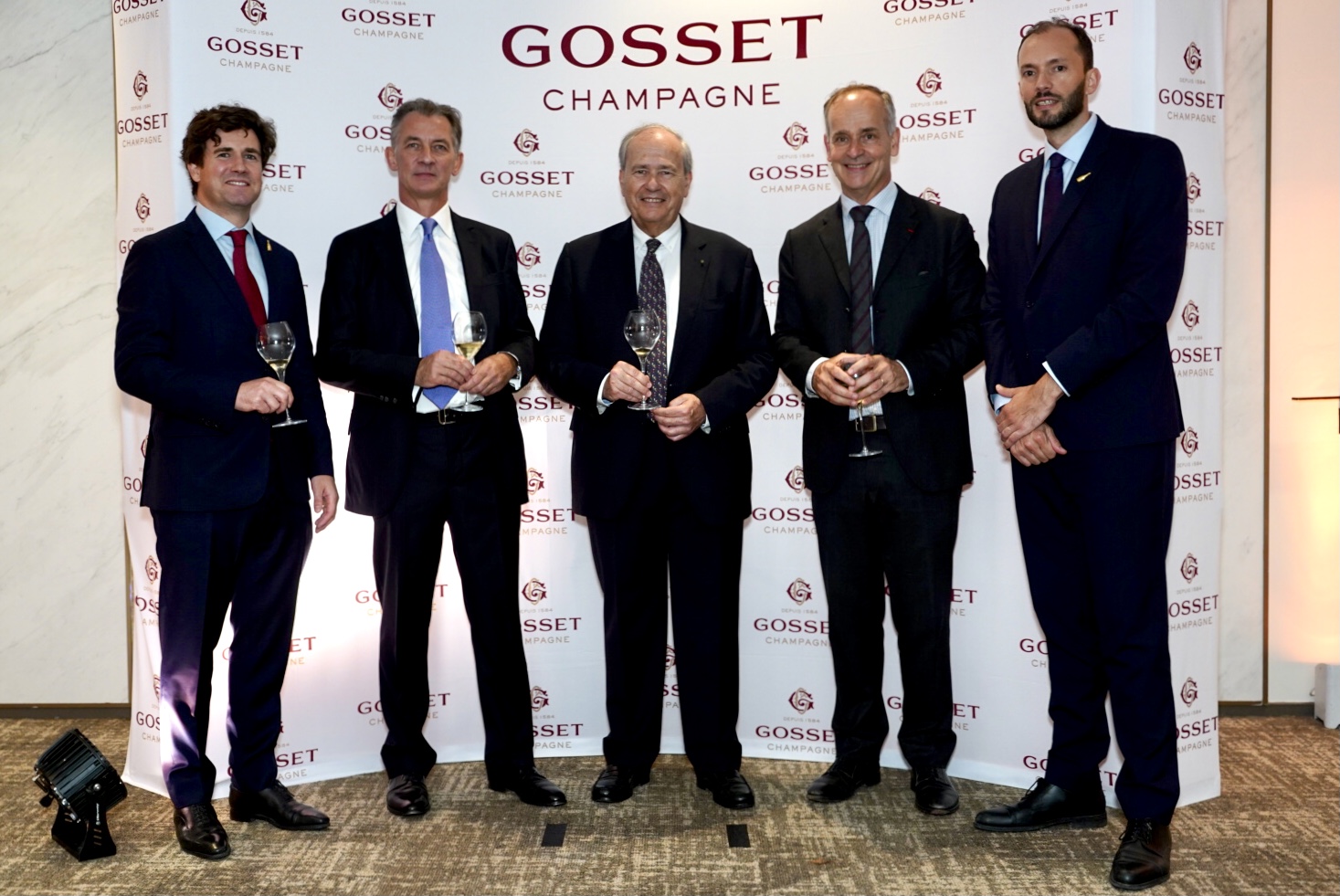 Trophée Gosset 2023
Foreworrd by JEAN-PIERRE COINTREAU Chairman of Maison Gosset

For more than 400 years, Gosset has been cultivating the excellence that is part of its DNA. The excellence of a unique terroir, of know-how that is refined and passed on from generation to generation, of fine wines with distinctive and assertive character. And this excellence dictates our own high standards as the oldest Wine House in Champagne and the guardian of an eminently Frenchheritage, combining sommellerie and gastronomy. It is from this rich history that we draw our inspiration to imagine what tomorrow will bring, combining tradition and innovation.
When the Trophée Gosset was launched in 1995, its aim was to highlight the art of living around the fine wines of Champagne and the pleasures of the table. Over its 28 years, it has reinvented itself to celebrate the richness of the tangible and intangible heritage of France, which UNESCO has recognised in our emblematic gastronomic meal. We have thus paid tribute to the likes of Stéphane Bern, for his work to safeguard our finest monuments, Alain Baraton, gardener at Versailles and nature lover, and Pierre-Emmanuel Taittinger, when he chaired the "Coteaux, Maisons et Caves de Champagne" - World Heritage Mission.
The same spirit has guided this 28th annual award of the Trophée Gosset with the idea of defending and safeguarding what makes French heritage special, its identity. We are thus delighted to recognise the commitment of Nicolas Truelle and the Apprentis d'Auteuil foundation, which is working to integrate young people in vulnerable situations, in particular by passing on skills linked to jobs in the vineyard. Similarly, we have great admiration for the work of Thomas Fontaine, head of Osmothèque, the very first international perfume conservatory in history.